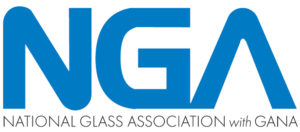 The Glass Documents Website is jointly sponsored by the Fenestration & Glazing Industry Alliance (FGIA) and the National Glass Association (NGA). Sponsoring organizations are active in standards development and publication of manuals, technical bulletins, test methods and reports in North America. These documents encompass all areas of glass for fenestration and are categorized within the site by Codes & Standards, Design & Fabrication, Voluntary Test Methods, Post Fabrication & Installation, Thermal Performance and Care & Maintenance. FGIA and NGA have teamed up to provide this one-stop reference site listing all publications and documents relating to fenestration glass for the benefit of the architectural and code communities in North America irrespective of jurisdiction. This website will provide you with the sources of information you need to ensure code compliance and good design.

FGIA

As of January 1, 2020, the American Architectural Manufacturers Association (AAMA) and the Insulating Glass Manufacturers Alliance (IGMA) unified to form Fenestration and Glazing Industry Alliance (FGIA). The combined organization is made up of people like you, people who are concerned about the direction of their company and the industry. As a material-neutral organization, FGIA brings together glass, window, door, skylight, curtain wall and storefront manufacturers, suppliers and test labs to represent our individual and shared concerns. Our corporate membership is comprised of large and small companies that are both residentially and commercially focused. To learn more about FGIA, visit fgiaonline.org or contact us at customerservice@fgiaonline.org.

NGA

Founded in 1948, the National Glass Association (NGA) combined with the Glass Association of North America (GANA) on February 1, 2018 to form the largest trade association serving the architectural glass and metals industry supply chain, including glazing contractors, full-service glass companies, glass fabricators, primary glass manufacturers and suppliers to the industry.  It is a technical powerhouse that brings some of the best minds to the table to create technical resources and promote and advocate for glass in buildings.  NGA's education and training resources—both in print and online at —and its official publications Glass Magazine and Window & Door, keep the industry knowledgeable and well-informed. NGA produces the industry's largest annual trade show in the Americas, GlassBuild America, hosts these events:  Annual Conference, Building Envelope Contractors (BEC) Conference, Fall Conference, the Glazing Executives Forum, and Glass Processing Automation Days (GPAD). To learn more about NGA, visit glass.org.