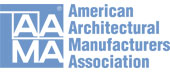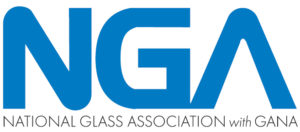 Welcome to the Glass Documents Website

The Glass Documents Website is jointly sponsored by the American Architectural Manufacturers Association (AAMA), the Insulating Glass Manufacturers Alliance (IGMA) and the National Glass Association (NGA).* All sponsoring organizations are active in standards development and publication of manuals, technical bulletins, test methods and reports in North America. These documents encompass all areas of glass for fenestration and are categorized within the site by Codes & Standards, Design & Fabrication, Voluntary Test Methods, Post Fabrication & Installation, Thermal Performance and Care & Maintenance. AAMA, GANA, IGMA and NGA have teamed up to provide this one-stop reference site listing all publications and documents relating to fenestration glass for the benefit of the architectural and code communities in North America irrespective of jurisdiction. This website will provide you with the sources of information you need to ensure code compliance and good design. The organizations will be continuously updating the site with document references as they become available. Our goal is for this site to be relevant, timely and of service to the industry. We appreciate your feedback.

AAMA
Since 1936, the American Architectural Manufacturers Association (AAMA) has stood as a strong advocate for manufacturers and professionals in the fenestration industry with respect to product certification, standards development, education and training, legislative regulations and building and energy codes. AAMA is a material-neutral organization comprised of window, door, skylight, curtain wall and storefront manufacturers and their suppliers and test labs. These large and small companies are both residentially and commercially focused. AAMA standards are developed to solve critical issues in the industry. To learn more about AAMA, visit aamanet.org or contact us customerservice@aamanet.org.

IGMA
IGMA, an ISO 9000 registered organization, was incorporated in October 2000 as a result of a merger between the Insulating Glass Manufacturers Association of Canada (IGMAC) and the Sealed Insulating Glass Manufacturers Association (SIGMA). IGMA represents certified Insulating Glass Manufacturers, their suppliers and associates plus window manufacturers, representatives from the architectural community, energy efficiency lobbies, code officials, and other parties interested in the design and long-term performance of insulating glass units. IGMA offers product certification for insulating glass units, education to the industry; we develop technical publications and guidelines for the manufacture of insulating glass units and engage in leading edge research to advance new technologies in the manufacture of insulating glass units. For specific enquiries please contact igma@igmaonline.org. To learn more about IGMA, visit www.igmaonline.org.

NGA
Founded in 1948, the National Glass Association (NGA) combined with the Glass Association of North America (GANA) on February 1, 2018 to form the largest trade association serving the architectural glass and metals industry supply chain, including glazing contractors, full-service glass companies, glass fabricators, primary glass manufacturers and suppliers to the industry.  It is a technical powerhouse that brings some of the best minds to the table to create technical resources and promote and advocate for glass in buildings.  NGA's education and training resources—both in print and online at MyGlassClass.com—and its official publications Glass Magazine and Window & Door, keep the industry knowledgeable and well-informed. NGA produces the industry's largest annual trade show in the Americas, GlassBuild America, hosts these events:  Annual Conference, Building Envelope Contractors (BEC) Conference, Fall Conference, the Glazing Executives Forum, and Glass Processing Automation Days (GPAD). To learn more about NGA, visit www.glass.org.