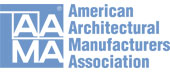 Welcome to the Glass Documents Website

The Glass Documents Website is jointly sponsored by the American Architectural Manufacturers Association (AAMA), the Glass Association of North America (GANA), the Insulating Glass Manufacturers Alliance (IGMA) and the National Glass Association (NGA). All sponsoring organizations are active in standards development and publication of manuals, technical bulletins, test methods and reports in North America. These documents encompass all areas of glass for fenestration and are categorized within the site by Codes & Standards, Design & Fabrication, Voluntary Test Methods, Post Fabrication & Installation, Thermal Performance and Care & Maintenance. AAMA, GANA, IGMA and NGA have teamed up to provide this one-stop reference site listing all publications and documents relating to fenestration glass for the benefit of the architectural and code communities in North America irrespective of jurisdiction. This website will provide you with the sources of information you need to ensure code compliance and good design. The four organizations will be continuously updating the site with document references as they become available. Our goal is for this site to be relevant, timely and of service to the industry. We appreciate your feedback.

AAMA
Since 1936, the American Architectural Manufacturers Association (AAMA) has stood as a strong advocate for manufacturers and professionals in the fenestration industry with respect to product certification, standards development, education and training, legislative regulations and building and energy codes. AAMA is a material-neutral organization comprised of window, door, skylight, curtain wall and storefront manufacturers and their suppliers and test labs. These large and small companies are both residentially and commercially focused. AAMA standards are developed to solve critical issues in the industry. To learn more about AAMA, visit www.aamanet.org or contact us customerservice@aamanet.org.

GANA
The Glass Association of North America (GANA) provides services and member benefits for addressing the needs of a diverse and strong glass and glazing industry. Comprised of seven Divisions and four Committees, GANA provides the optimum environment for members to network with their peers, customers and suppliers that is conducive to developing strong, effective working relationships to achieve success. GANA provides members with premiere technical resources and strong educational programs through its divisional activities and its Glass Fabrication & Glazing Educational Conference, industry advocacy through its Glazing Industry Code Committee, energy code development through its Energy Committee, and networking opportunities through the Building Envelope Contractors Conference, Glass Week and Fall Conference. This unified voice created in the GANA environment is vital to insuring glass continues to be extensively used in construction, automotive and specialty applications. For more information, please visit www.glasswebsite.com.

IGMA
IGMA, an ISO 9000 registered organization, was incorporated in October 2000 as a result of a merger between the Insulating Glass Manufacturers Association of Canada (IGMAC) and the Sealed Insulating Glass Manufacturers Association (SIGMA). IGMA represents certified Insulating Glass Manufacturers, their suppliers and associates plus window manufacturers, representatives from the architectural community, energy efficiency lobbies, code officials, and other parties interested in the design and long-term performance of insulating glass units. IGMA offers product certification for insulating glass units, education to the industry; we develop technical publications and guidelines for the manufacture of insulating glass units and engage in leading edge research to advance new technologies in the manufacture of insulating glass units. For specific enquiries please contact igma@igmaonline.org. To learn more about IGMA, visit www.igmaonline.org.

NGA
Founded in 1948, the National Glass Association (NGA) is the largest trade association serving the architectural glass and metals industry, and represents the interests of glazing contractors, glass retailers, glass fabricators, primary glass manufacturers and architects. Its sister organization, the Window & Door Dealers Alliance (WDDA), represents the interests of retail, wholesale and installing dealers of new and replacement windows, doors, skylights and related building products. The NGA\WDDA provides education and training programs and services for its member companies and keeps them informed through the Glass Magazine and Window & Door family of print and electronic publications. In partnership with AAMA, GANA and IGMA, the NGA\WDDA also produces the industry's largest annual trade show in the Americas, GlassBuild America, and hosts the Glazing Executives Forum and Window & Door Dealer Days, that bring together thousands of industry professionals to help them build more profitable businesses. To learn more about NGA, visit www.glass.org.